MAY 18th 2019
Oundle's First Vintage Festival
THOUSANDS FLOCK TO OUNDLE VINTAGE FESTIVAL 2019
Thousands of people flocked to Oundle on Saturday 18th May 2019 to enjoy Oundle's first ever Vintage Festival. Despite a few rain showers the streets of the town were buzzing all day with townsfolk and visitors, some of whom had travelled significant distances to attend.
With West Street, New Road and the Market Place closed to traffic for the day, the vintage sounds of the fair's organ, steam engine whistles and music from the performance stage echoed about the town.
Festival goers enjoyed displays of classic cars lined up against the backdrop of the Great Hall and Cloisters, and an array of vintage tractors and traction engines on West Street, where also young and old were able to take a ride on the mini-railway.
The vintage fun fair featuring a 50ft high helter skelter well and truly took over the bottom of New Street to the delight of many children, and those seeking a tranquil moment were able to take vintage teas being served in the gardens of Yorke House.
Booming business was done at the town's eateries and stalls at the Food Court in the Market Place, and trade was brisk at the vintage market and local shops; most of which had dressed their windows in vintage styles.
Over at St Peter's Church 115 people took advantage of the chance to take a tower tour throughout the day and at 4pm, 35 teddy bears took their turn to parachute from the church tower's battlements.
To start the festival, the night before, 150 retro revellers had attended a wonderful 1950's dance held at St Peter's Church.
The place was buzzing as the Herbie Lamb Quartet started the evening with a mesmerising set of classic swing and jazz, before the main attraction the T100's got every single person on their feet with a roaring set of high energy Rock 'n Roll.
The 2019 Vintage Festival which was organised by Oundle Business Association was judges a great success. The event raised just over £10,000 for the Town Clock & Bells Repair Fun as well as receiving rave reviews from departing visitors and on social media.
The Organising Committee would like to thank all of the visitors, exhibitors, traders, supporting local businesses, performers, organisers and volunteers who made the festival such a memorable success. A repeat of the event (always intended as a one-off) is currently being considered, so watch this space for more news. If you have any comments the organisers would be delighted to hear from you at: info@oundlevintagefestival.co.uk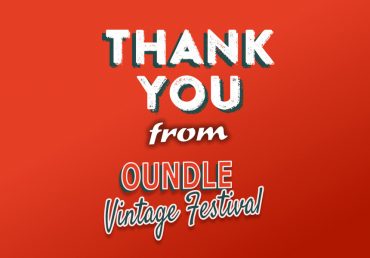 Thousands of people flocked to Oundle on Saturday 18th May 2019 to enjoy Oundle's first ever Vintage Festival.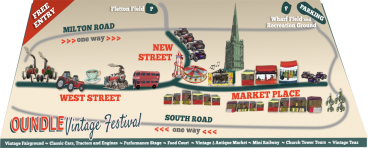 Oundle Vintage Festival opens at 10am and closes at 4pm although the Teddy Bear Parachuting will run 4-5pm. Th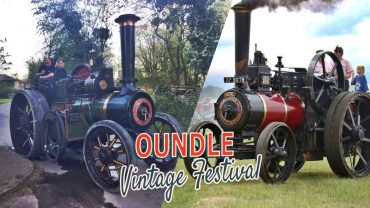 Oundle Vintage Festival organisers are happy to announce that we will have 'steam' come Festival day on 18th M
LET'S WORK TOGETHER
SPEAK TO US
Your Ideas & Assistance
The future of Oundle Vintage Festival is now being considered. Always intended as a one off fund-raising event there have been numerous calls to run it again. If you have a view or can offer any skills or assistance in future, please let us know!